2
Defensive Shotgun - 15 June 2014 Carthage, NC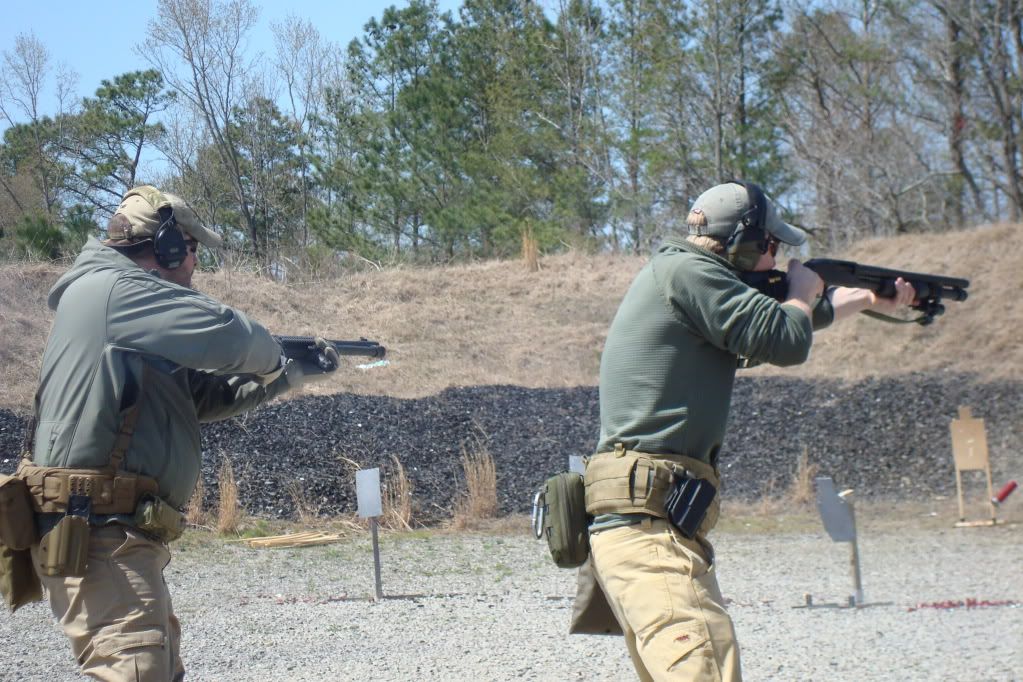 The shotgun is the one of the most powerful and prolific weapons available to the average concerned-citizen. Able to deliver instant, fight stopping damage to an attacker at social distances; the shotgun can also be used out to 100 yards with ease.
Students of the Defensive Shotgun course will be exposed to proper manipulation of the shotgun during hostile encounters, marksmanship fundamentals, patterning of the shotgun, the engagement of single and multiple attackers, and other life-saving fundamentals through the use of discussion, demonstration, and extensive live-fire application. This is a one day class.
The following principles will be strongly reinforced throughout the course:
Know and adhere to the real world safety rules that govern professional firearms handling.
Only accurate hits on target can decide the fight in your favor - therefore accuracy is King.
You are accountable for every round you fire - press the trigger as if your life depends on it because it does.
Instructor:
Chris Clifton - ( Bio -
http://defensiveconceptsnc.com/chris.html
)
Class Date:
15 June 2014
Location:
Carthage, NC
Cost:
$175 (includes range fee)
Equipment Requirements:
Students will need:
1 semi-auto or pump action shotgun
A method of carrying loose shotgun shells on the line
325 rounds of birdshot, 35 rounds of buckshot, 35 slugs
Pen/Pencil and Paper
Ear and Eye Protection
Online registration is available at:
here