Looking to sell my Del-Ton AR-15 chambered in .556. I haven't fired it in way too long as I do not do IDPA matches anymore.
Has been kept clean and stored in a lockable Plano hard case with the foam cutouts.
Price includes:
Rifle ( upper & lower )
Eotech xps2-2 ( still have the original box )
3x magnifier with flip to side bracket, I thought it was Aimpoint but there is no branding to confirm ( adjusted price of listing )
Plano hard case with key
6 pmags and 2 metal mags
Gas block and tube
PWS FSC Flash hider
original carry handle
original flash hider
single point sling
I think that is everything I will add any other items I still have for it as well.
I have another listing for ammo as well that I can include for an additional fee with the rifle for as long as it is available.
Swapped the handguard back to the plastic style, metal ones got way too hot for matches and I hate wearing gloves while shooting.
I can meet anywhere local in Raleigh near Triangle Town Center.
EDIT: for $1650.00 I will include all the ammo in my other listing: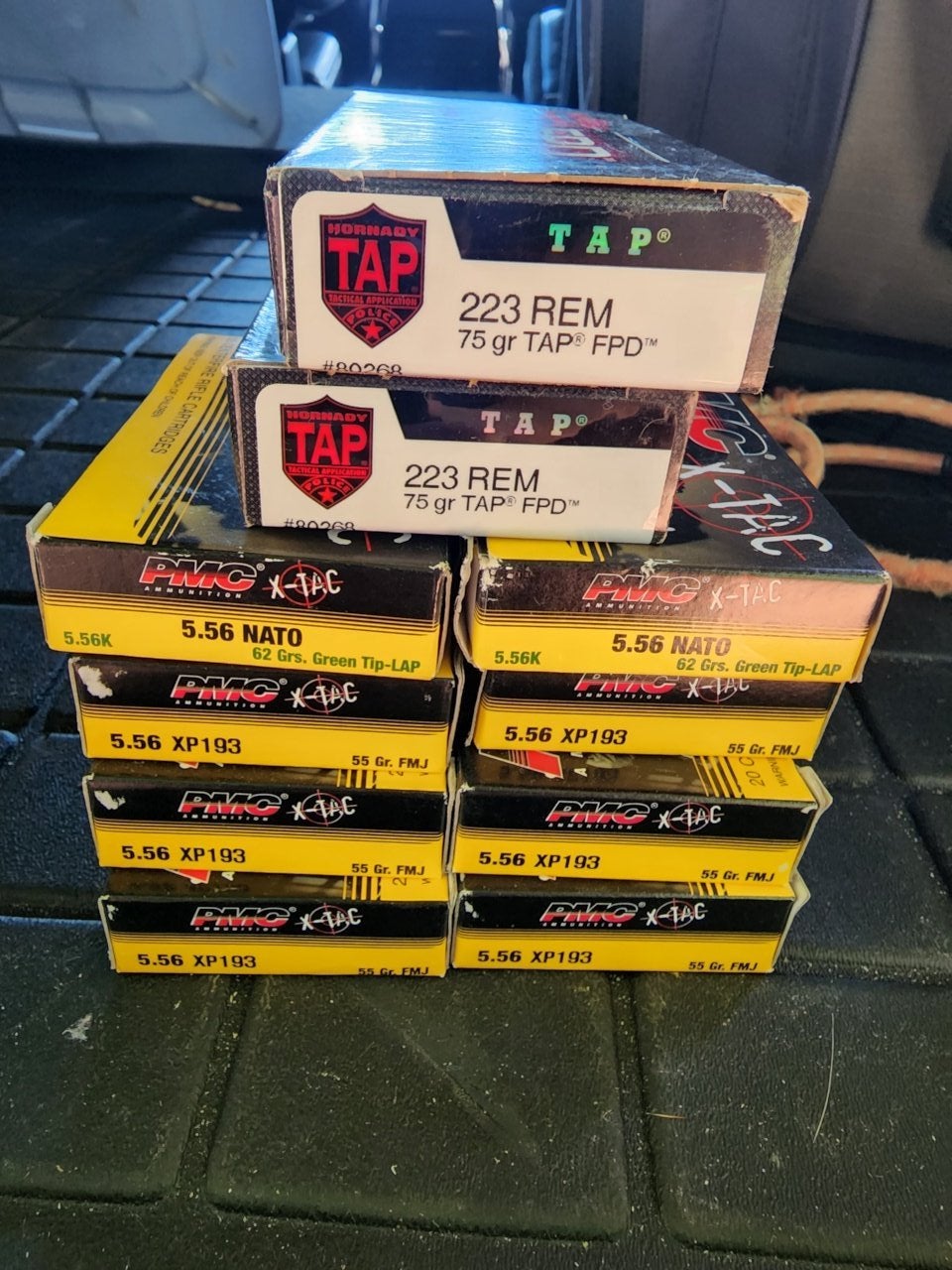 I have a few random boxes of ammo in need of a new home. All are boxes of 20 cartridges. Only 1 of each of: American Eagle xmae223sp 63 gr soft point Hornady varmint 40 gr v max Federal premium vital shok 60 gr winchester ballistic silver tip 55 gr sbst223b Remington UMC 50 gr JHP L223r8...
www.carolinashootersclub.com