·
All bleeding stops eventually
Discussion Starter
·
#1
·
I did it blind without any info one time, Easy to take apart, hard to put back together....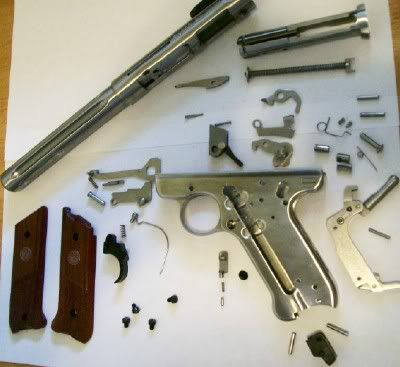 Getting the sear back in smooth gave me trouble until I found this site;
http://guntalk-online.com/detailstrip.htm
This is one of the best and easiest to understand set of instructions out there. The field strip page is better than Ruger's manual (the manual that leaves a step out for reassembly) which has been the bane of Ruger owners for several years.
Throw the printed manual away.
Use the link above.
Win.