I wanted to make everyone aware that I am going to be running a CSC members IWB holster special. Note: belt loops will come untrimmed on your holster so you can adjust the holster to where you want it.
Standard 1 piece IWB holster $38 shipped to you. This is a classic design that is low profile, comfortable and concealable. Customer's choice of amount of cant and body shield style. Pull the dot loops are adjustable from 1.25" to 2.0". These have a retention screw and are able to be adjusted by the end user.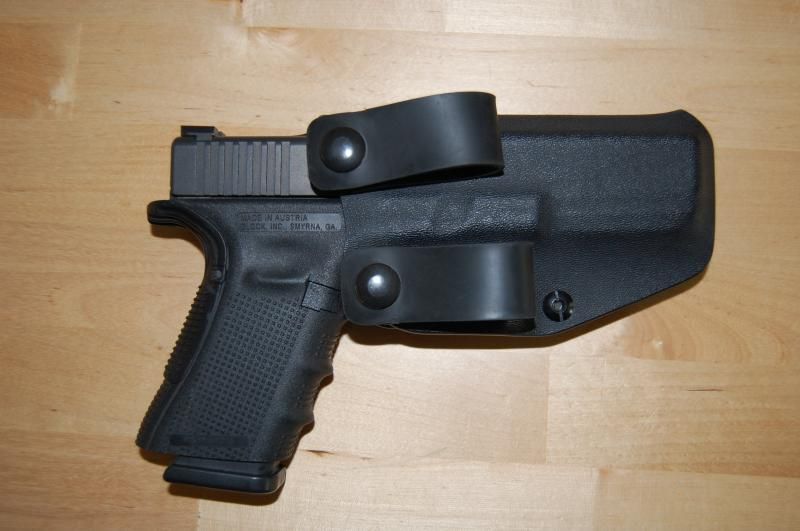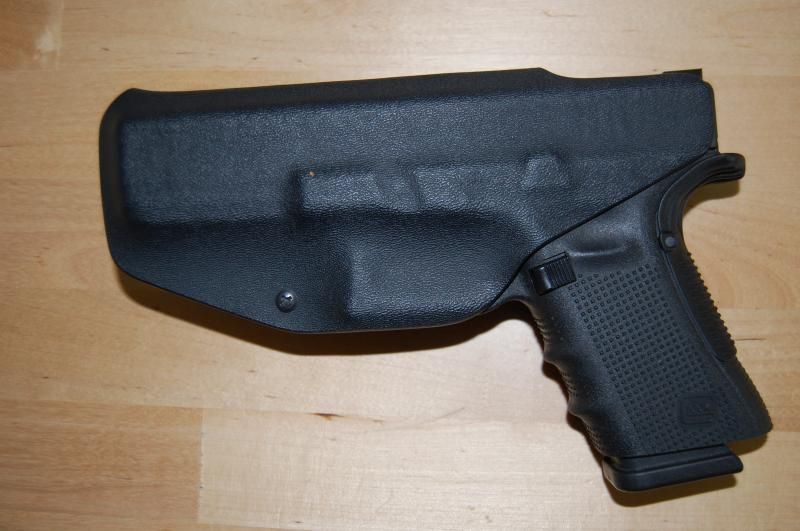 New 2 piece IWB holster design is $45 shipped to you. These are made of .06 kydex instead of the normal .08 for comfort, and the ability to place the rivets closer to the gun which allows excess material to be removed which aids in comfort. These are extremely comfortable and concealable holsters. The belt loops being spread farther apart makes the gun very stable when being carried making this design a great choice for medium to full size handguns. Customer choice on amount of cant and body shield style.