Discussion Starter
·
#1
·
Front view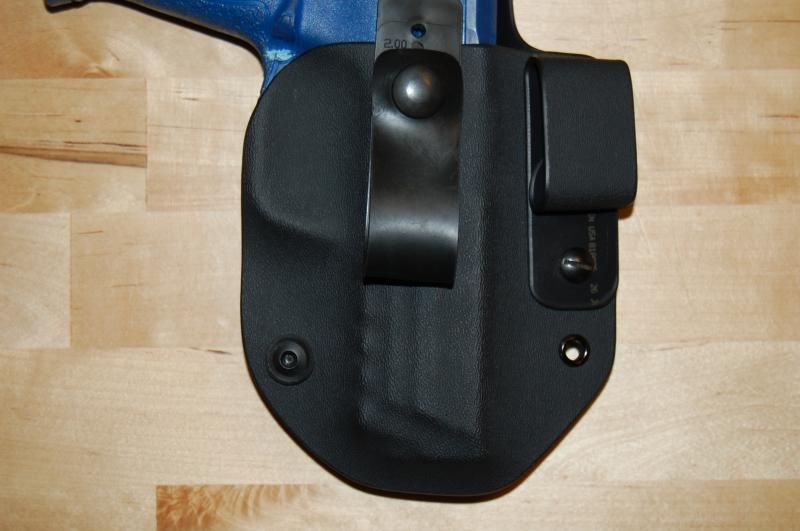 Back view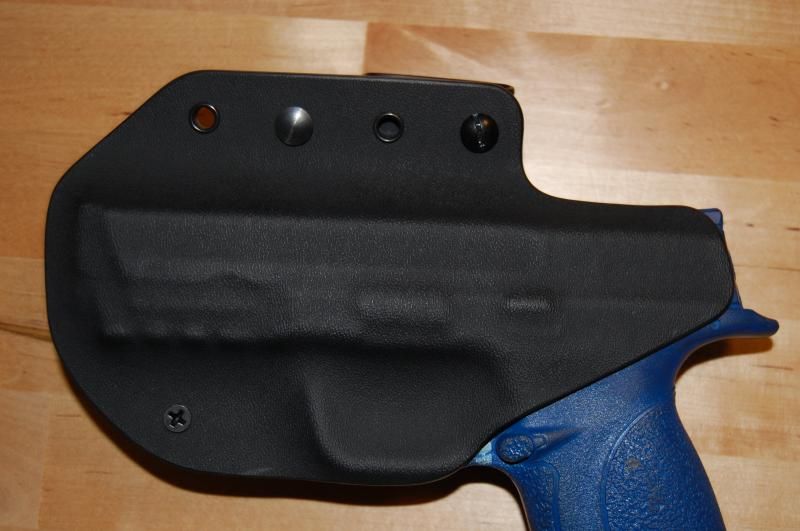 MMA product description.
The MMA holster is an IWB holster that I designed a few years back during one of the various appendix carry crazes. It stands for "Multi-Mission Adaptable". The problem at that time was that there were a great number of people who wanted to give appendix carry a try. However, many did not want to spend the money on a dedicated appendix carry holster just to later learn that they did not like that carry method or that it was not comfortable for them.
The solution was the MMA. The MMA would allow people to carry appendix and if they decided that, that was not for them, they could simply change one belt loop and have an IWB holster with a 15 degree cant that could be worn strong side in the traditional fashion.
I am not one to make a jack of all trades holster. However, I do understand economics and know that people do not have the time and money to just throw away. The MMA is a hybrid of two popular styles of holster. It combines the benefits of a 1 piece holster with the benefits of a two piece holster. On the trigger guard side, the holster is cut like that of a traditional IWB holster with a retention screw. On the slide side, the "wing" extends out like it would on a traditional 2 piece style holster.
The MMA comes with a total of three belt loops. 2 rubber loops (pull the dot) and 1 kydex IWB loop. With the two rubber loops installed you can carry either appendix carry or straight drop strong side. By simply replacing the rubber loop on the "wing" with the supplied kydex loop this transforms the holster into an IWB holster that can be carried in the traditional fashion on the strong side with a 15 degree cant. The MMA has a full body/ sweat shield so no matter what way you carry it, you and your gun will be protected.
Why the "wing" on the slide side? The simple answer is stability. The loops being spaced further apart than normal makes for a very stable carry method. Also, it being technically a two piece holster, it can be had in two toned kydex (one color on one side, and another on the other). Which in of itself makes it that much cooler!