have a nice M1 carbine made by Standard Products. It is one of 247,000 produced by SP in WWII. It has been through at least 1 arsenal rebuild but most likely two. No import marks and this adds some value to the gun. Has two armorer wood repairs on the left front near the muzzle band. The stock is marked SP and the handgaurd is marked "IO" for Inland and is the later 4 rivet style.
It has a '44 Underwood barrel which gages 1 on my CMP muzzle gage. UW parts are common on a lot of Carbines. Gun shoots well with no issues I am aware of. Lot of pictures below. I do have a completed Carbine Collectors Club data sheet for this rifle. Comes w/ one (1) magazine and NO sling. No import marks that I can find.
I am interested in trading for a 6.5X55mm in a Remington 700, Savage, Sako or Tikka rifle. Another trade possibility would be a .264 Win Mag in above listed brands. Trade value @ $900. Cash price is $850 firm. I have a lot of these carbines and the two listed are the only duplicates I am interested in selling for now. I am located in Rutheford County, south of Morganton, east of Tryon, west of Shelby and north of Spartanburg SC for a FTF. Shipping to FFL at buyers expense. All laws apply.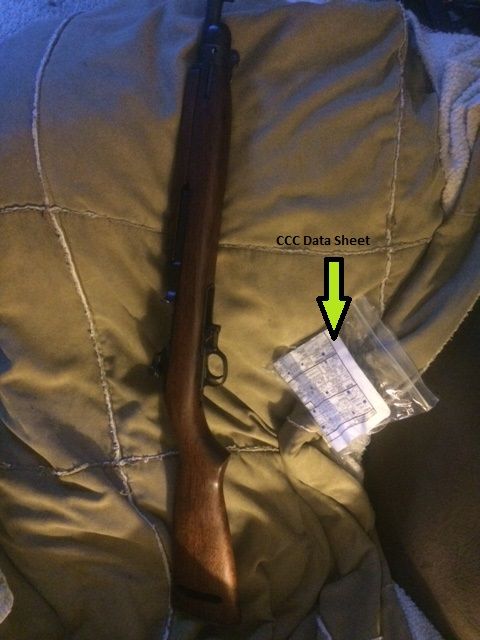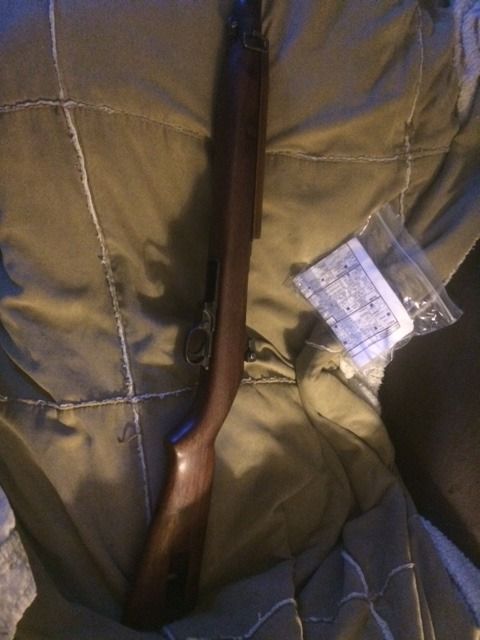 Link to slideshow:
http://s953.photobucket.com/user/Deerjager/slideshow/Guns/30 Carbine Standard Products