I have a very clean, excellent condition Nickle plated S&W 10-8 that I bought on a whim. I don't really need it. The nickle is in terrific condition but is in need of a cleaning.
10-8 with a 4Dxxxx serial number puts it at 1979 production and is one of the last pinned barrel models.
$340 FTF near Hendersonville, NC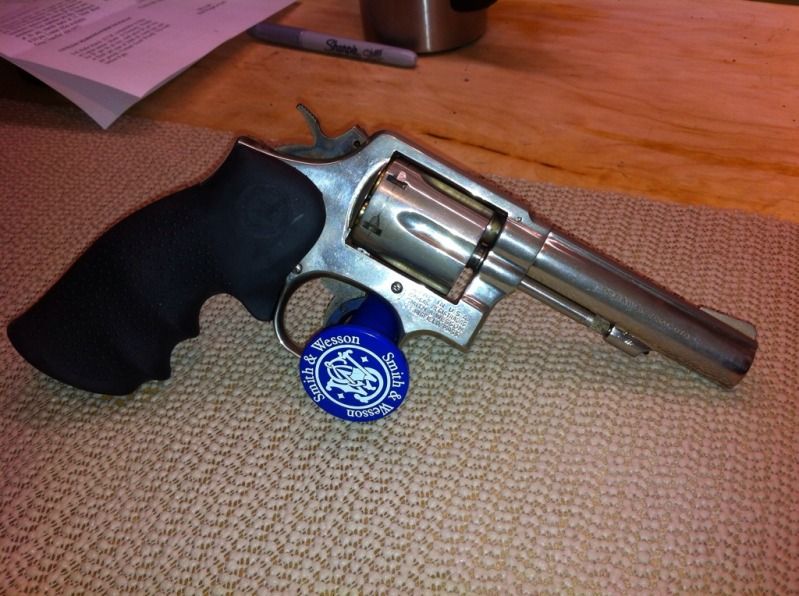 I'll throw in some pimp-tastic faux pearl grips that don't fit worth a damn too.